Ferndown Drama Group
Ferndown Drama
Ferndown Drama Group
---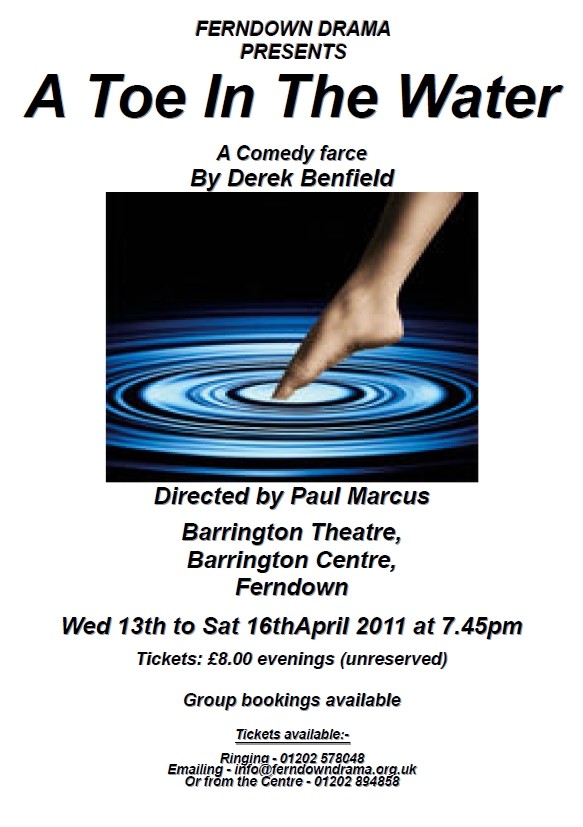 The April production (April 13th - 16th 2011) will be 'A Toe In The Water' , a comedy by 'Derek Benfield'. This production will be directed by Paul Marcus.
CAST LIST

Gerald - Steve Hawker
Rodney - Ryan Gregg
Linda - Kimberley Scott
Sandra - Trish Binding
Potter - Kevin Dicker
Marion - Cathy Williamson

'Gerald needs a break. A relaxing few days on a Health Farm is just what he needs. Other people he knows have similar ideas'.
3 Reviews
61 Photos
---